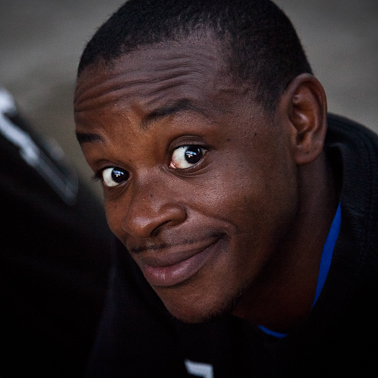 Malik Diouf lives in Evry and he is  the designer and director of the Gravity Style clothing brand selling Parkour apparel worldwide. He is a central part of the The Urban Playground team who combine physical theatre, urban and contemporary dance with Parkour. The UPG Team has now toured performances and taught across five continents. They designed and opened the UK's first permanent Parkour site in 2009 and in 2013 founded the Performance-Parkour Network to support the development of this emergent art form. Their recent projects have included extensive UK tours and performance-residencies in Baltimore, Bosnia, Malaysia, Thailand and India as they continue to promote Performance Parkour (2PK) as a tool for tackling social exclusion.
For more information on Malik's current projects check out GRAVITY STYLE & GRAVITY STYLE -ORIGINAL PARKOUR CLOTHING.
Below are some of the videos relating to Malik's story that are featured in the book.
Stade 2 TV report

Le Message

Taxi 2

Yamakasi, Les samourais des temps modernes


Les fils du vent

GRAVITY STYLE "Come Fly With Us"

STEAM with the UrbanPlayground Team