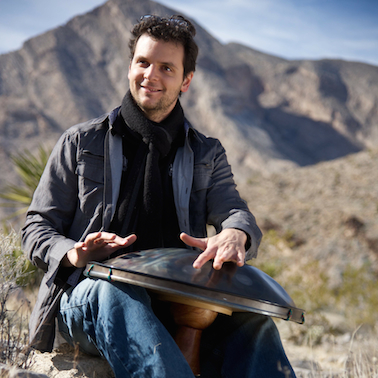 Sami Saula and his friends that were put forward for the Cirque du Soleil casting are still all with the show Ka, which opened in October 2004. It is currently running at its new permanent home at the MGM Grand in Las Vegas, where the friends from Evry perform five nights a week to a full house. Serika Kingmen from the Revelation crew continues to train, travel and teach with Yann, Laurent, Chau and Williams.
"Thanks to l'art du déplacement, I made my dream a reality being an acrobat/musician for Cirque du Soleil for over 12 years and counting, have a family of my own and live in Las Vegas."
Sami is not only a physical artist but also a musical one. He entered the National School of Music in Evry, France, when he was 6 years old, studying percussion and musical theory for about a decade. He was part of choirs and symphonic orchestras for different events and live radio shows. Currently it is to the guitar, more particularly gypsy jazz, that he dedicates his time; making him one of the first acrobat/ musician within the cirque family and becoming the official back up guitar player on KA, adding to the fun some dumbek, oversize African drums, and the beautiful "Earth Harp", the longest vertical harp ever created, writing numerous arrangements on it for cirque songs, Christmas carols, pop songs and more.
For more information and to hear his incredible music check out his website SamiSaula.com
Below are some of the videos relating to Sami's story that are featured in the book and current projects.
Cirque du Soleil – Vent d'évasion